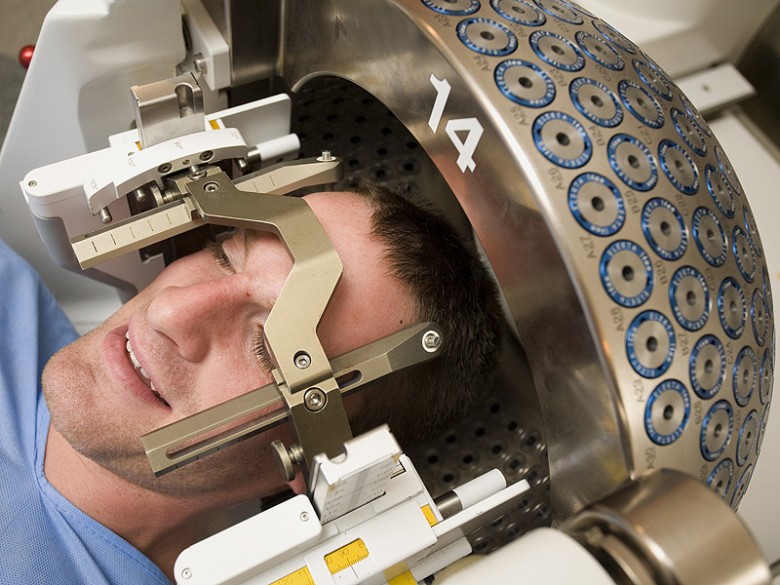 Stereotactic Radiosurgery Solutions
---
---
We offer the range of complete solutions for your radiosurgery needs from scratch.
Equipment Selection- Our Experts could give you recommendations for the right radio surgery system based on your clinical cases.
Bunker Design- we offer complete solutions for your bunker design in accordance to your national standards.
Radiation Shielding Calculations- We offer shielding calculations for your regulatory requirements.
Equipment Acceptance Testing- Our expert team will perform the acceptance testing based on international recommendations to confirm the specification of the radio surgery equipment.
Clinical commissioning- We offer complete support and expertise for clinical commissioning of Radio surgery equipments.
Medical Physics& Quality Assurance- We offer the complete range of Medical Physics and quality assurance solutions to ensure the quality and accuracy of the treatment procedure.
Radiation Safety-We offer complete radiation safety support for establishing your SRS program.
Marketing- Our experienced team of Executives support you strategically market your radio surgery facility.
Stereotactic Radiosurgery: Stereotactic radiosurgery is a non- surgical radiation therapy used to treat functional abnoramalities and small tumors of the brain. It can deliver precisely- targeted radiation in fewer high- dose treatments than traditional therapy, which can help preserve health tissue. Using this technology enable to reach tumors deep inside the body without the risks of surgery. There is no incision, minimal discomfort, and few of the risks typically associated with surgery, such as infection. SRS uses 3-D imaging to target high doses of radiation to the affected area with minimal impact on the surrounding healthy tissue. Like other forms of radiation, stereotactic radiosurgery works by damaging the DNA of the targeted cells. The affected cells then lose the ability to reproduce, which causes tumors to shrink. Using the state of the art radiosurgery machine radiation treatment can be delivered more precisely and promptly to well defined small targets in the brain and spine. We at Oncorace Cancer Centre pride ourselves not only on providing excellent standards of treatment but also exceptional care in pace with modern technology. We provide patients a number of advantages over other therapies such as Focused radiation is delivered to the target abnormality with minimal impact on health issue, single session treatment, and complete day case procedure during treatment is also offered.Types of stereotactic radiosurgery are:
Linear accelerator (LINAC) machines use X-rays (photons) to treat cancerous and noncancerous abnormalities in the brain and other parts of the body. Our superior cancer care starts with top- notch equipment with expert in radiation oncology treatments. Refurbished linear accelerators from radiology oncology systems offer a high quality alternative and also ensure patient care while providing the radiation treatment for health needs. We covers immobilization, scanning, planning and all related procedure and use linear accelerator technology offers multi- session treatments so that damage to healthy surrounding tissue can be avoided. The total dose of radiation is higher than with one session radio surgery, but it is given in several small amounts, which may allow the tumor to continue growing. We use the best linear accelerator technology, facilitate ability to target larger brain and body cancers that cannot be treated with one session radiosurgery.
Gamma Knife machines use 192 or 201 small beams of gamma rays to target and treat cancerous and noncancerous brain abnormalities. Gamma Knife machines are less common than LINAC machines and are used primarily for small to medium tumors and lesions in the brain associated with a variety of conditions. We prefer Gama Knife radiosurgery only for tumors and other medical problems of the head. Before starting the treatment, patients are fitted with a head frame, which is attached to your scalp. This is done using 4 small pins or anchors that go through patient